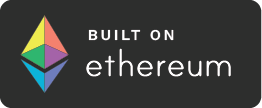 rDAI is a self funded project with no business model. If you think you can help with the project in any way, please get in touch
We have great plans for rToken going forward and we are hoping to bring a sustainable funding model to many organizations in Ethereum.
Funding
We have received grants from MetaCartel DAO and many donations through the third wave of GitCoin CLR matching donations
All our funding is used to fund development of Open Source Software, be it this website, the official dApp, and of course the underlying smart contracts.
You can check out our current finances by visiting our Aragon DAO
Core Team
We have been working hard to grow a community around programmable interest. Interested in hacking on our products? Join the community and contribute on GitHub
rDAI has been audited!
Thanks to MetaCartel, we have been able to engage QuantStamp for an audit of our smart contracts.
Check out the Audit Report
rDAI roadmap
Concept and token design

Contracts on Rinkeby testnet

rDAI dApp interface v0.5

Repo published on GitHub

Contract audit

rDAI dApp interface v1

Governance DAO

Mainnet Launch