What is Decentralized Finance?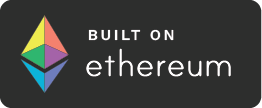 Decentralized Finance, sometimes called Open Finance, or most commonly DeFi, is an effort to build a better kind of finance on top of public blockchain protocols.
DeFi embodies the values of public blockchains like Ethereum, and builds them into new financial applications.
DeFi is open, there are no gatekeepers and there is no need to identify yourself.
DeFi is permissionless! We built rTokens without asking for any permission from the protocols we are built on.
DeFi is trustless. Our contracts execute without any manual intervention. Nobody can touch your money.
DeFi is open source! All our contracts are public. Verify them on etherscan.io or with your own node.
As decentralized finance is built on anonymity, credit checks are hard to perform, so users are always asked to deposit collateral when taking out a loan.
As a result, DeFi protocols are all "overly collateralized". If a debtor becomes insolvent, their collateral is liquidate, and for this reason you will always be able to redeem your rDAI for DAI.
We believe in building a Decentralized, Open Financial system, and rTokens are a first step in this direction.